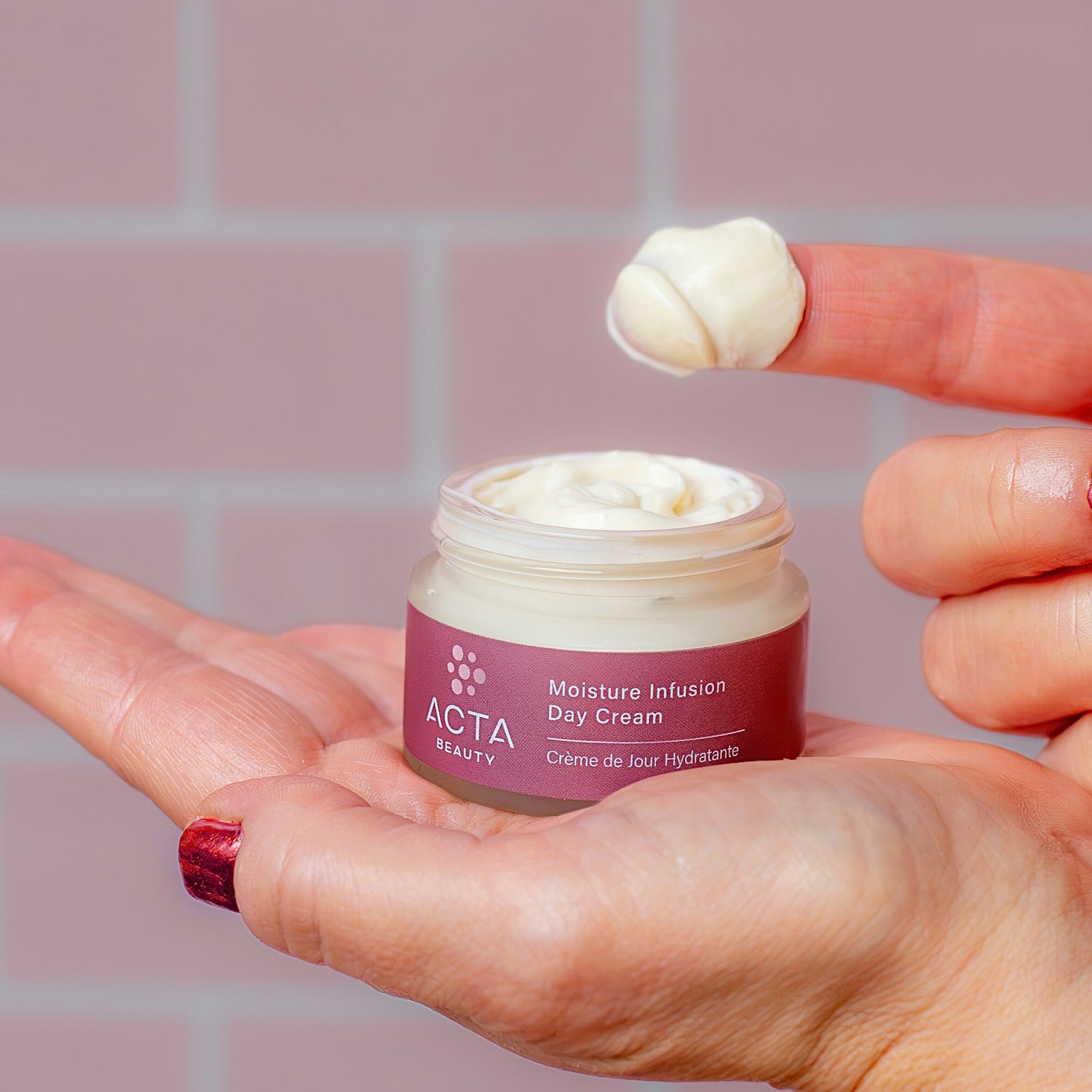 What does a great moisturizer do for your skin?
Our products are formulated specifically for dry and sensitive skin. And we take the sensory experience of applying and wearing skincare seriously. Products that are a delight to apply and feel luxurious on the skin are the only ones you deserve.
Your moisturizer should leave your skin feeling soft and hydrated, so you look healthy and vibrant.
It should feel good when you apply it (never sticky, heavy, pilling, or tacky).
Your skin shouldn't feel dry or irritated when you use it, and never get red or flaky.
Find Your Routine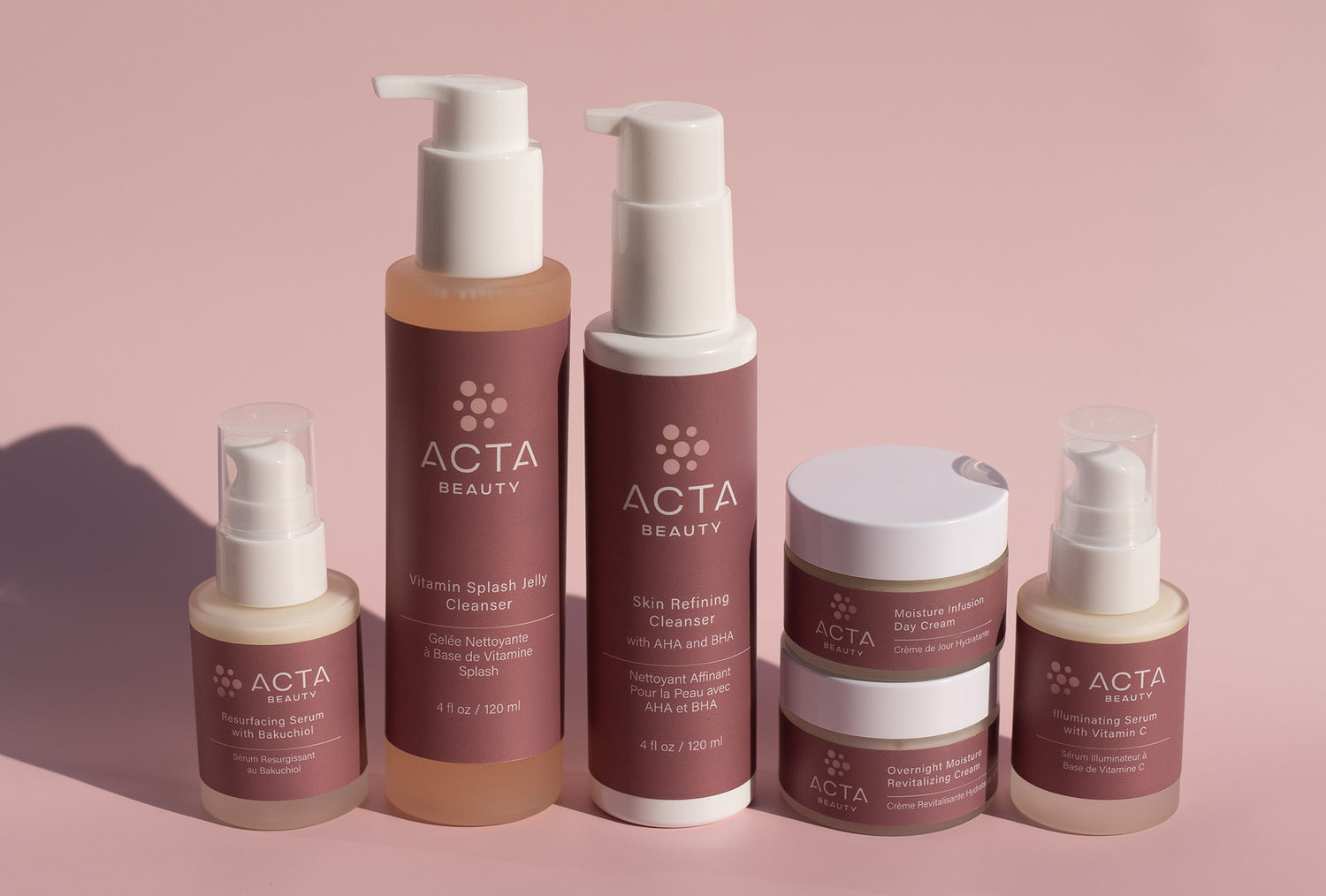 What works best for you?
Anti-Aging? Acne and Breakouts? Sensitive Skin?
We'll help you find the perfect routine for your skin.
Find Your Routine
Skincare that turns back time
Hyperpigmentation

UV exposure through the years causes dark spots on our skin. One of the easiest ways to look more youthful is to address the spots related to hyperpigmentation.

Fine lines and wrinkles

Lines and wrinkles are a normal part of aging, but we can take steps to diminish the appearance and at the same time, delay their arrival.

Exfoliation

Gentle exfoliation will leave your skin looking refreshed and more vibrant. Exfoliation with Alpha Hydroxy Acids encourages new cell turnover, resulting in plumper looking, more radiant skin.
Access Your Acta Beauty Rewards
Earn rewards for every purchase and review!
Redeem rewards on your next purchase.
View Acta Beauty Rewards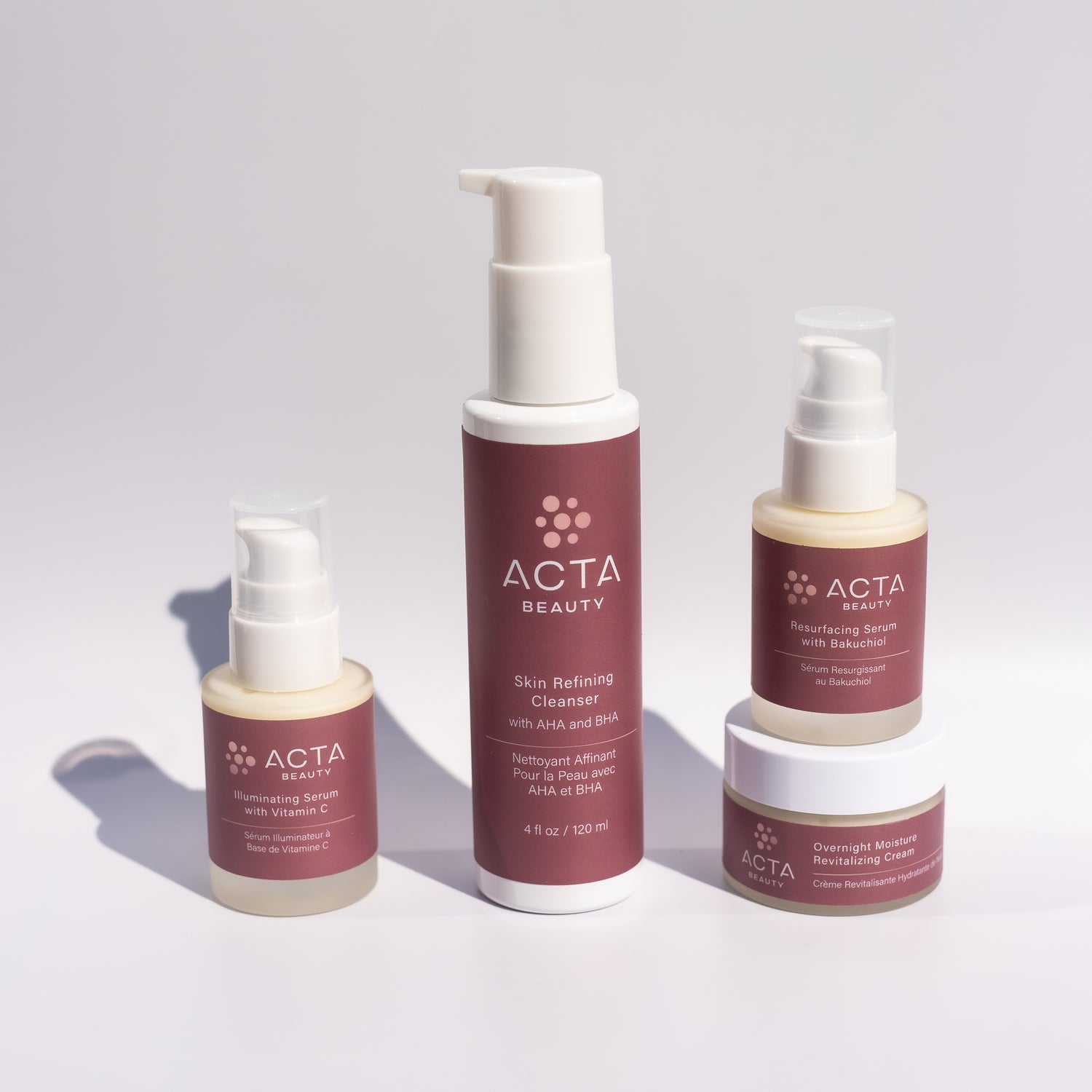 Illuminating Serum with Vitamin C
Regular price

Sale price

$56.00
Quick view

Resurfacing Serum with Bakuchiol

Regular price

Sale price

$56.00
Quick view

Skin Refining Cleanser With AHA and BHA

Regular price

Sale price

$38.00
Quick view

Overnight Moisture Revitalizing Cream

Regular price

Sale price

$58.00
Find Your Routine
Anti Aging Routine




Refill and Save!
Never run out of your favorites with our subscribe and save program. Even better, save 5% on each order.
View Your Subscriptions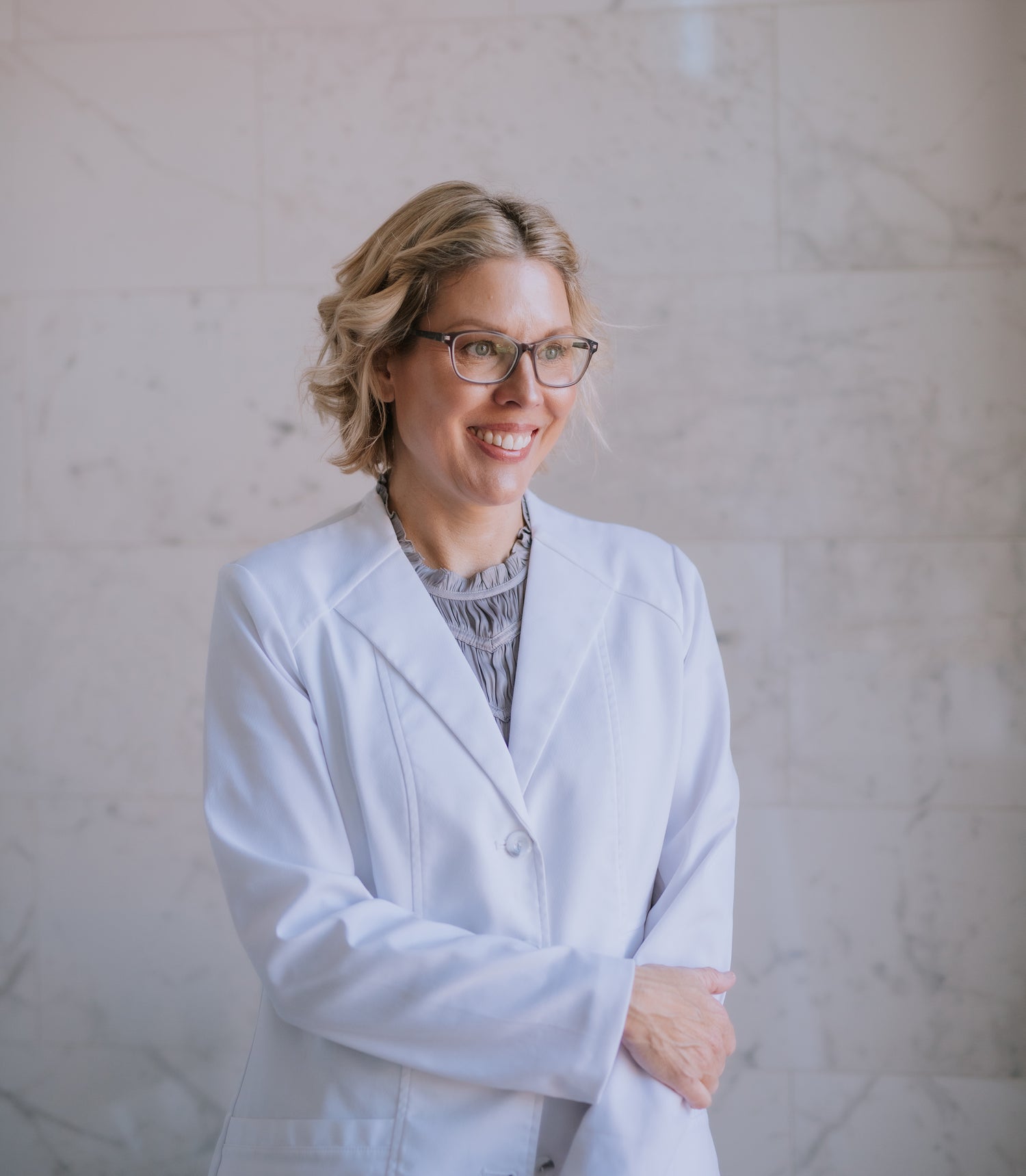 Meet our Founder
"As a woman in her 50s, I understand the issues we face as we get older, and I know the results to expect. My formulas are designed to help create visible improvements to the skin."
- Jillian Ehrenberg, cosmetic chemist and founder of Acta Beauty
Learn more about Acta Beauty
Insta Inspiration
#actabeauty