The brand name "ACTA" comes from the Latin phrase "Acta Non Verba" meaning "Actions Not Words".

"A lot of people are tired of all of the marketing promises skincare companies make to them," says Jillian. "As a woman in her 50s, I understand the issues we face as we get older, and I know the results to expect. I decided if I was going to create a brand of my own, I wanted products that did exactly what I say they are going to do. My formulas are designed to help create visible improvements to the skin."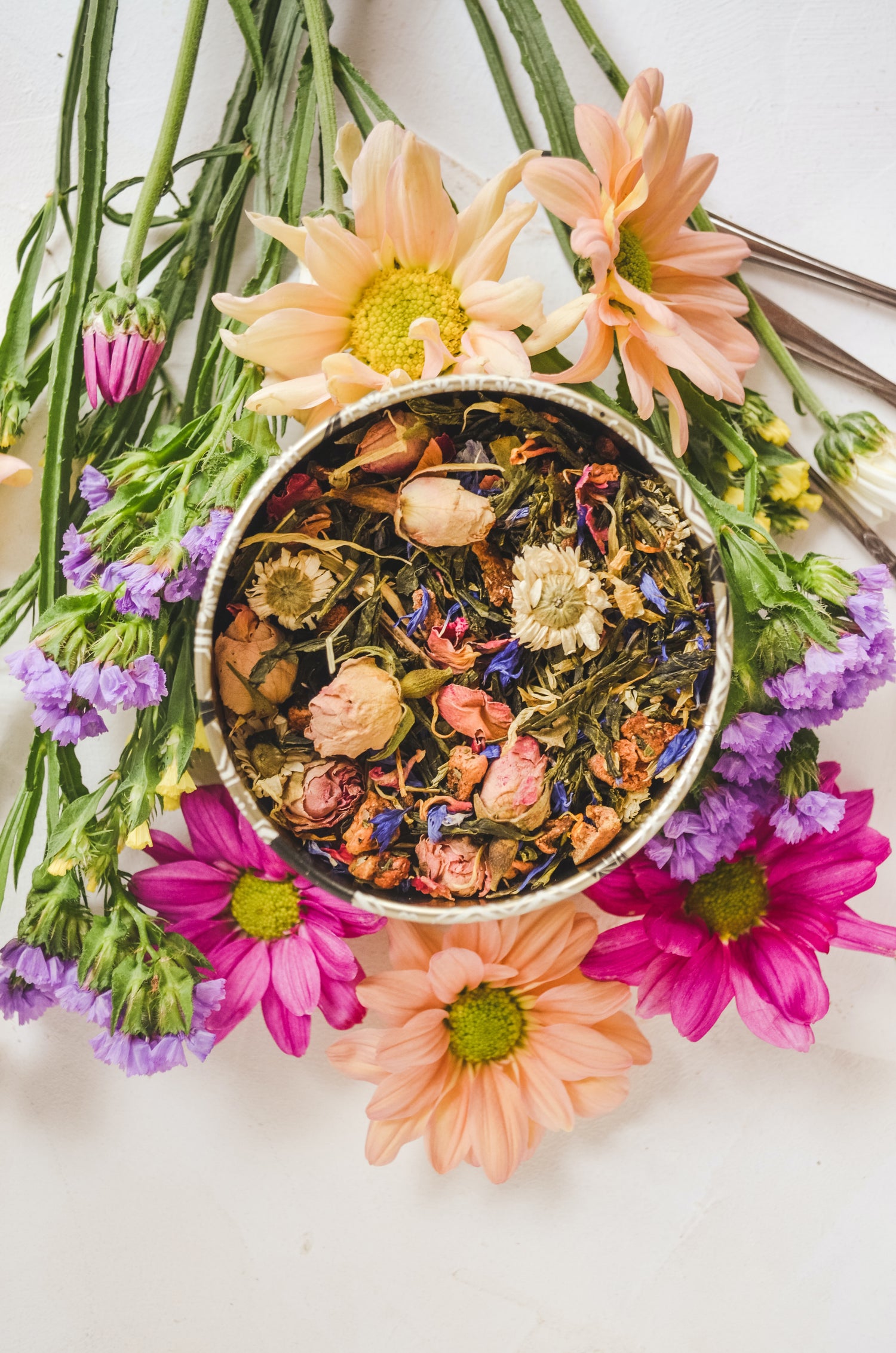 Inspired By Nature
Acta Beauty founder Jillian Ehrenberg has always been fascinated by the intersection of science and nature.


Born in Maine and raised in Maryland and Connecticut, she feels most at home in two places - in nature and in her lab.


An herbalist and beekeeper, Jillian spent many years cultivating a multitude of beneficial plants on the land surrounding her rural Upstate New York home. She developed a keen interest in all manner of healing modalities, and began using her knowledge of plants to improve her own skin.


Knowing that there was a better way to use botanicals on her skin, she attended the Institute of Personal Care Science and also trained under her husband, Jeff, a fellow cosmetic chemist, to learn how to make skincare that incorporated locally grown herbs.


It quickly became clear to Jillian that she had an extraordinary natural talent for the art of formulating skincare, and went on to pursue her own studies in cosmetic chemistry.
Embracing the Challenge
"I was fascinated with the process of developing a formula and combining different ingredients to create a product that felt elegant on the skin and contained the actives found in the herbs I was growing.

I enjoyed the challenge of working with clean, naturally-derived ingredients," says Jillian. "I didn't realize that my formulas felt and worked better than many of the products already on the market until I started hearing consistently positive feedback."

Jillian is proud that her new brand Acta Beauty embraces her knowledge of clean chemistry while challenging conventional skincare approaches because first and foremost, she wants her formulas to be effective and safe.

Knowing what types of science-backed ingredients she wanted in her formulas was only part of the equation. Jillian was also adamant about what she didn't want to include. Knowing that her own skin is sensitive to certain synthetic ingredients, she avoids them entirely despite the challenge in doing so.


"It's like eating whole food versus fast food. There are more nutrients in the whole food." notes Jillian. "Some of the most common synthetic ingredients found in other skincare brands irritate and cause inflammation in my own skin. I wanted to ensure that in using my products, others would never to have to deal with these issues."


It is fair to say that Jillian is "obsessed" with creating skincare, and it is not uncommon for her to reformulate a product fifty times - the first rounds of testing are for efficacy, and the later ones are for skin feel. Acta Beauty spotlights the best of the best of Jillian's hard work and tireless dedication to her formulas. She is exceedingly proud of the first products in the Acta Beauty range, which were developed over the course of three years of rigorous experimentation and research.

Jillian lives with her family in Galway, New York. When she is not in her lab formulating skincare, she spends her time relaxing in nature, kayaking down the local rivers in summer, and traveling with Jeff and their children. 

Jillian and her family also enjoy the rich history and wide range of cultural activities on offer in the quaint small city of Saratoga Springs.