Vitamin Splash Jelly Cleanser
Regular price

Sale price

$48.00
Wash away the day with our uber powerful yet gentle Vitamin Splash Jelly Cleanser.
This brilliant pink wonder works hard to remove makeup, impurities, and dirt. This innovative gel formula contains lightweight, all-natural silicone alternatives, making its texture far more delightful than that of traditional oil cleansers. Our Vitamin Splash Jelly Cleanser is boosted by the addition of Vitamin C and Watermelon Fruit Extract - two of nature's best skin brighteners.
Suitable for all skin types
Sulfate, paraben, and phthalate free
Vegan and cruelty free
Key Benefits
How to use
Ingredients
How often should I subscribe?

Every 45 Days:
If you're using the cleanser twice a day, with 2 pumps every time you cleanse.

Every 90 Days:
If you're using the cleanser once a day, with 2 pumps every time you cleanse.

Subscription prices begin on your first refill. You won't be billed until the cleanser is ready to be shipped. You'll receive an email in advance asking you to confirm the order.
Share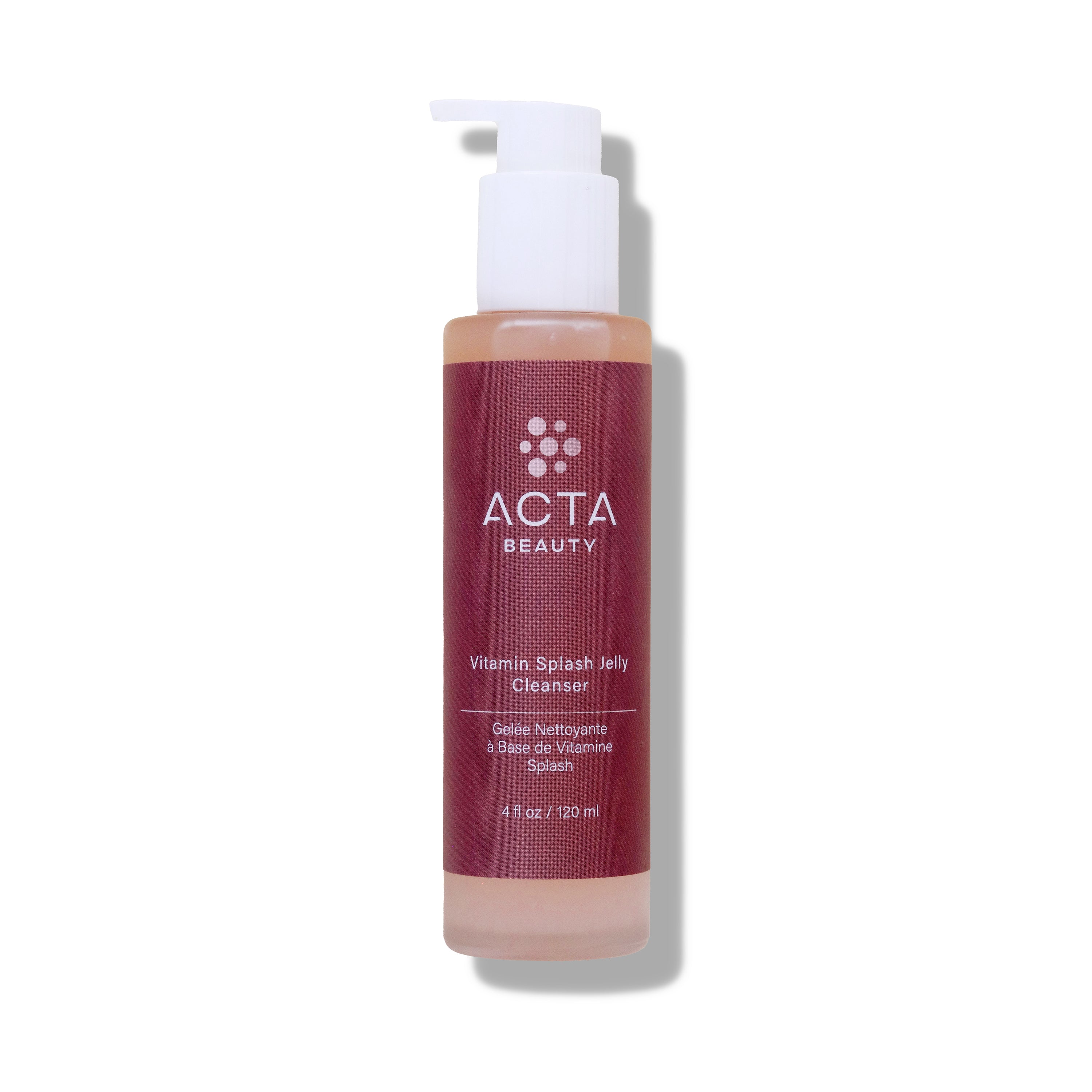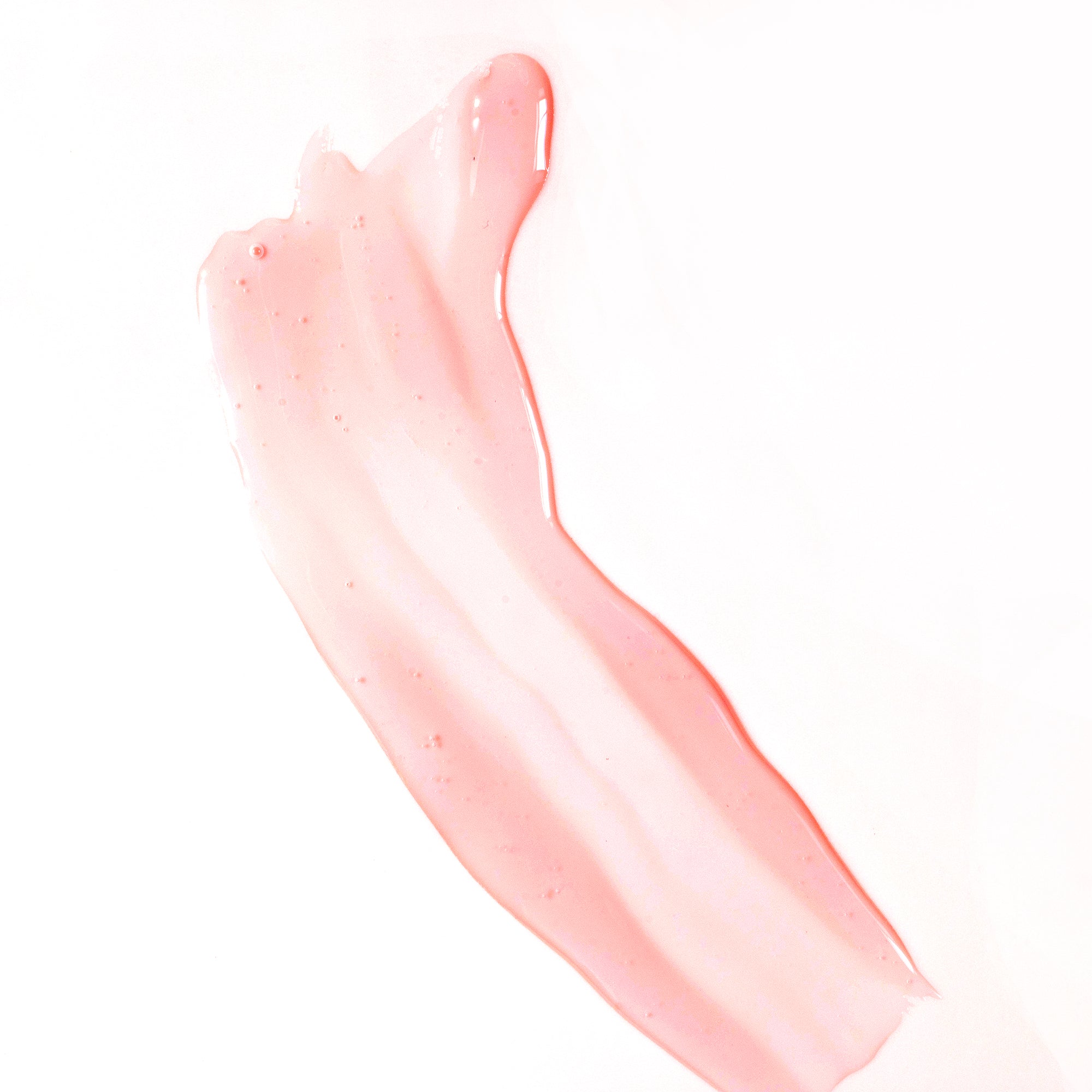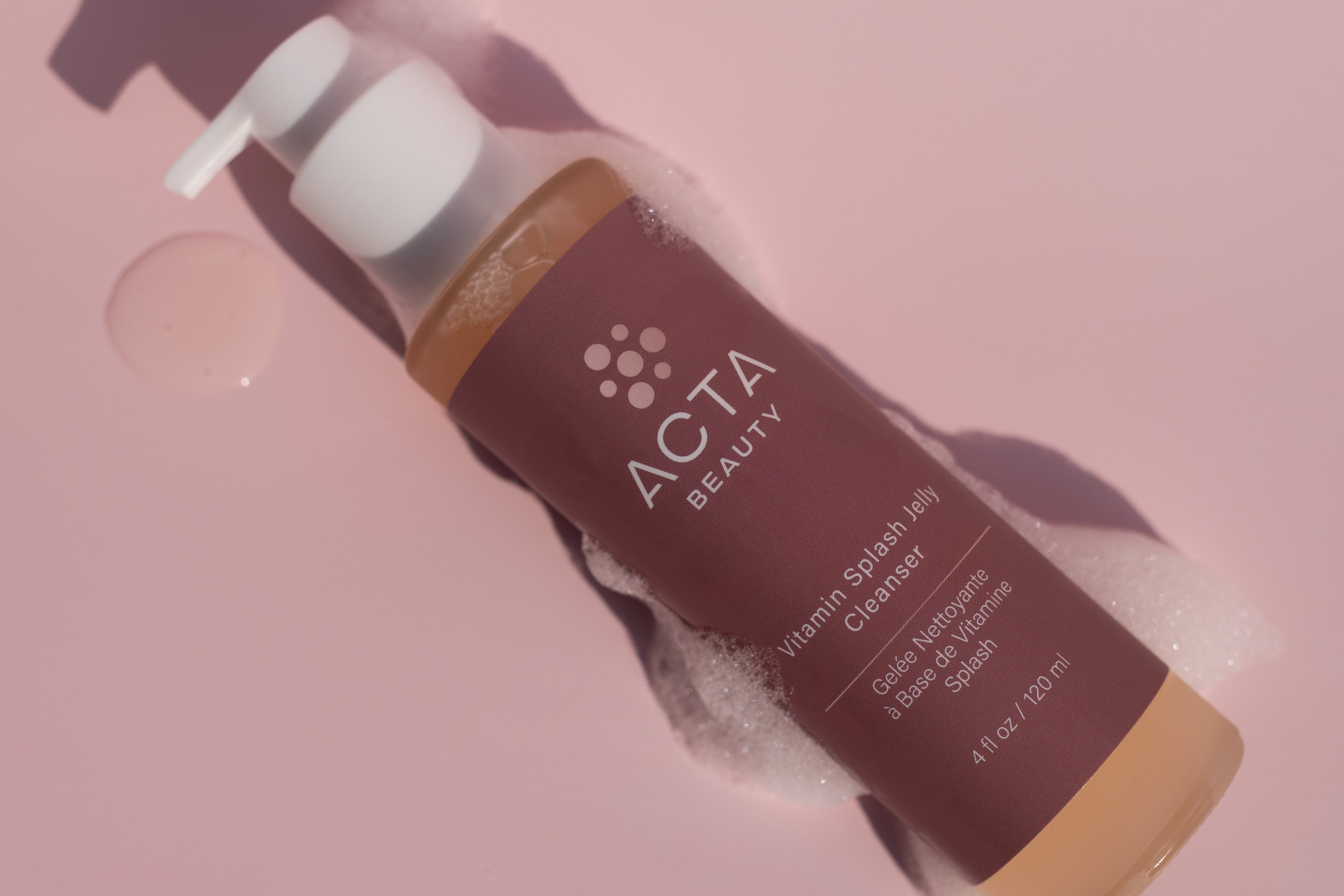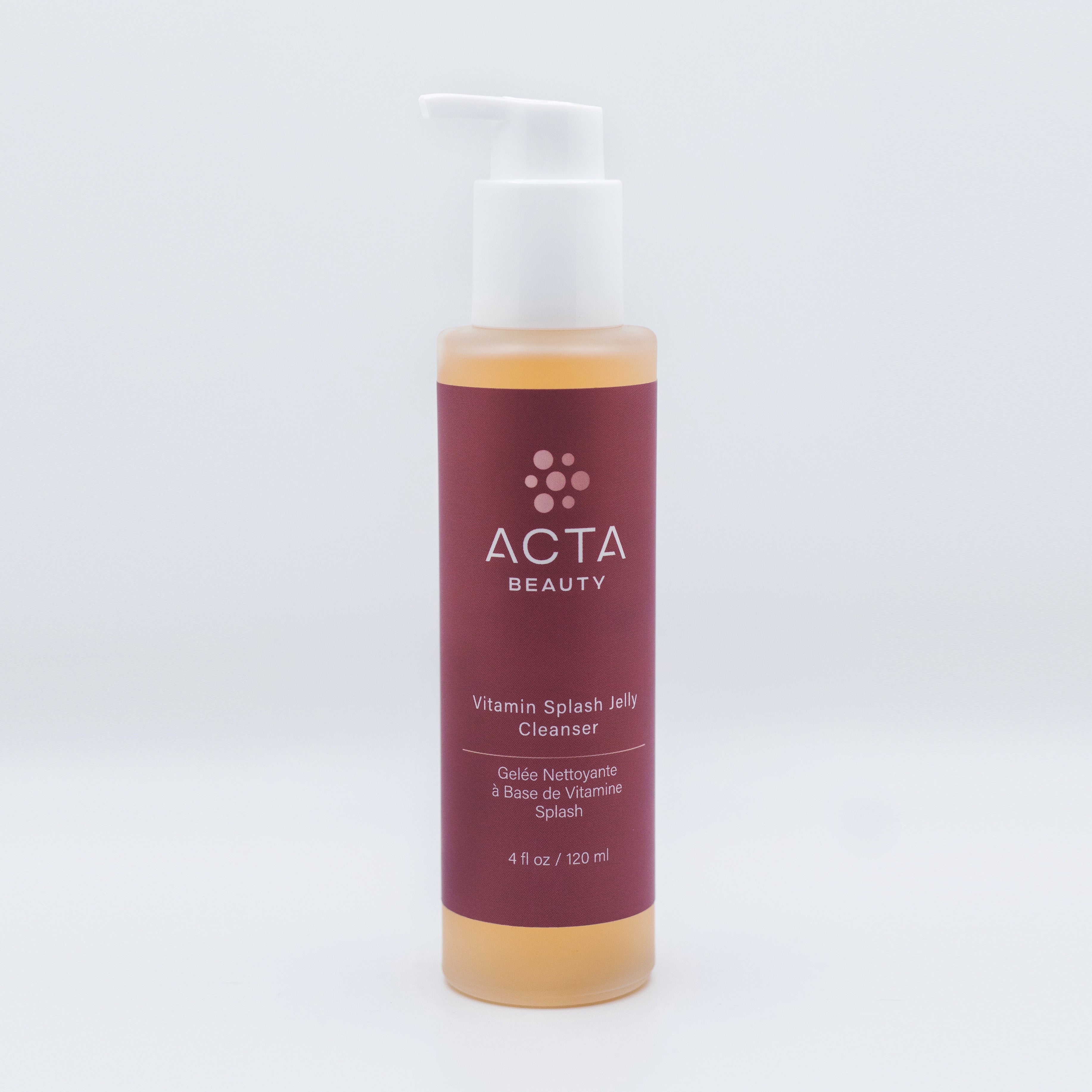 FAQs
How will this benefit my skin?
Can I layer this with other products?
Will this work for sensitive skin?
Do I use this day, night, or both?
It's like a little spa treatment at the end of the day.
Why do I love this cleanser?
My skin feels great after I use it.
It's easy to use and I feel like every bit of dirt is lifted off my skin.
The scent is light and lovely.
It's like a little spa treatment at the end of the day.
My Daily Skincare
When I first heard about the newest Acta Beauty line I wasn't sure I could wait, but I was at the reveal party and boy was I impressed. These new products have been a part of my daily skincare. I especially love the feel of the Vitamin Splash Jelly Cleanser. It feels wonderful.
We're so happy to hear how much you love the Acta Beauty products! We agree, the Jelly Cleanser is a delight to use!
Skeptical at first but WOW!
When I was first introduced to this product I thought, "how could this clean my face effectively?". Well the answer was clear, it most definitely can! I find that when I use the Jelly Cleanser, I spend more time giving myself a facial massage so I not only get a cleaner face but the massage itself just brightens my face and mood. Loving all of these products.
I love how you build self care into your routine, Dawn! And I'm so happy you love the Jelly Cleanser! - Jillian
May I wash my face again, please?
Once or twice a day I enjoy a mini-facial, soothing my face and spirits with Vitamin Splash Jelly cleanser. It glides on with a sensuous viscosity that gently warms the face and throat while evenly covering them. Lingering in its wonderful fragrance, I massage my face for a few minutes before rinsing with a soft, warm cloth. At other times, it's just a quick, gentle rub and a few warm splashes. My spanking clean, 70-year-old skin feels soft and moist immediately.
Robin, this is wonderful to hear! Your skincare routine sounds delightful and fulfilling!