Unlocking Radiant Skin
Consider your skincare goals and the condition of your skin when selecting the perfect products. Our comprehensive guide will help you navigate through all the options. Whether you desire a more youthful appearance, a solution for breakouts and acne, or extra hydration for dry and sensitive skin, keep reading! We have all the necessary information you need.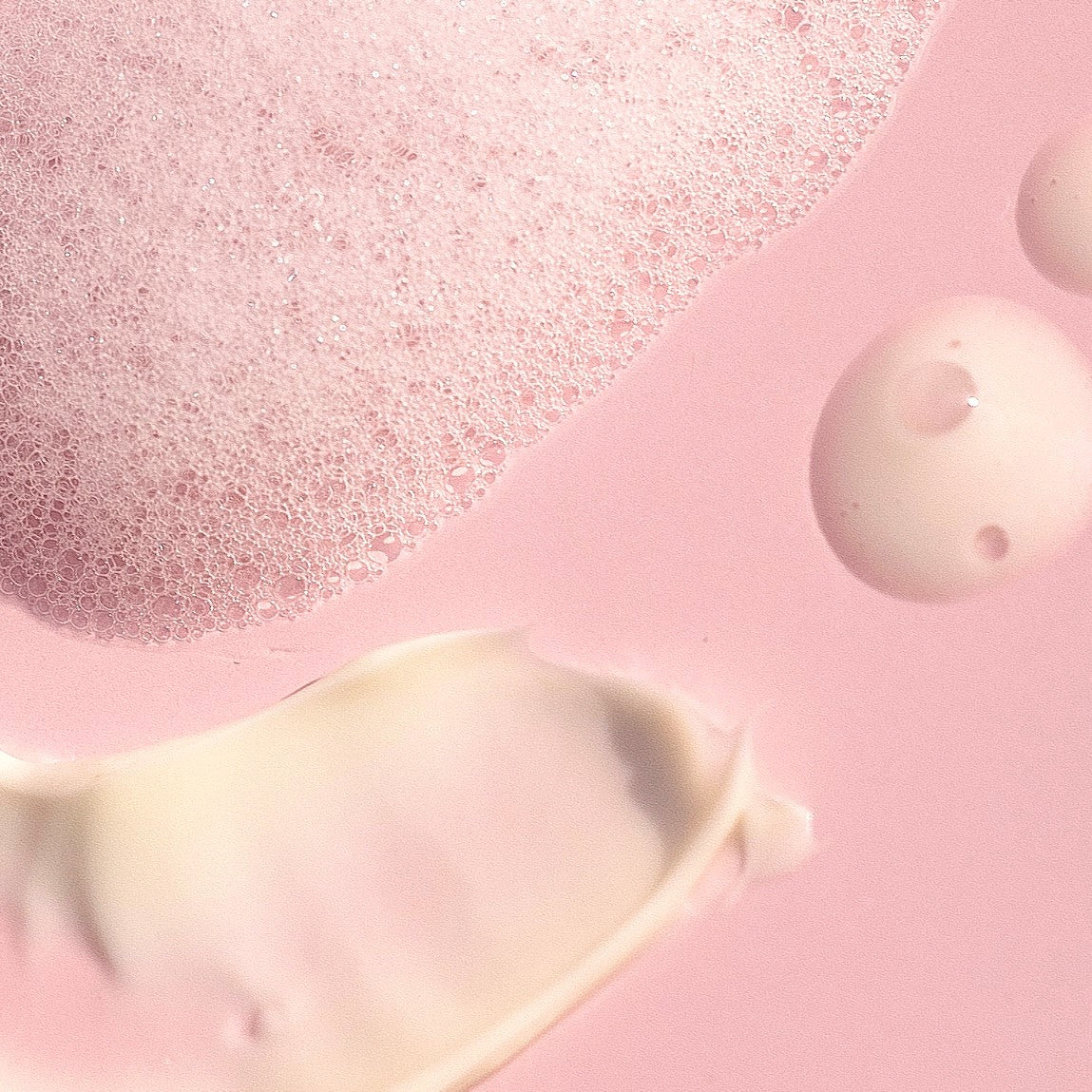 Skincare designed for YOU
We all know that selecting the perfect products for your skin can sometimes feel like a lot. What is the best anti-aging eye cream? What is the best moisturizer that won't cause congestion or feel heavy on your skin?

The possibilities are endless, and the potential outcomes? You're filled with hope and can't wait for the transformation to begin. But here's the thing – your skin is unique, and you need to find the products that work well for you. It's all part of the adventure, and we're here to help you make the best choices from the very start.

Skincare isn't a one-size-fits-all deal. What works perfectly for your best friend may not work for you, and that's completely normal. It's like a complex recipe – your water quality, genes, stress levels, diet, sun exposure, and even your run-ins with city smog all contribute to your skin's unique story.
Our Philosophy
At Acta Beauty, our philosophy is all about giving your skin the love it deserves. We utilize ingredients that respect the delicate stratum corneum and reduce irritation. This commitment includes selecting non-comedogenic lipids, prioritizing non-ionic emulsifiers and surfactants in our formulations, maintaining a skin-friendly pH balance in all products, and ensuring that supporting ingredients enhance the effectiveness of active components while treating your skin with the utmost care.

Let's talk about you and your skincare dreams. No matter where you are on life's journey or what condition your skin is currently in, there's one thing we all want: that radiant, healthy "glow." How do you get a healthy glow? We can help! It's like the secret ingredient that takes your skin from ordinary to extraordinary.

The foundation of any effective skincare routine is a robust, healthy skin barrier. This serves as the cornerstone upon which everything is built.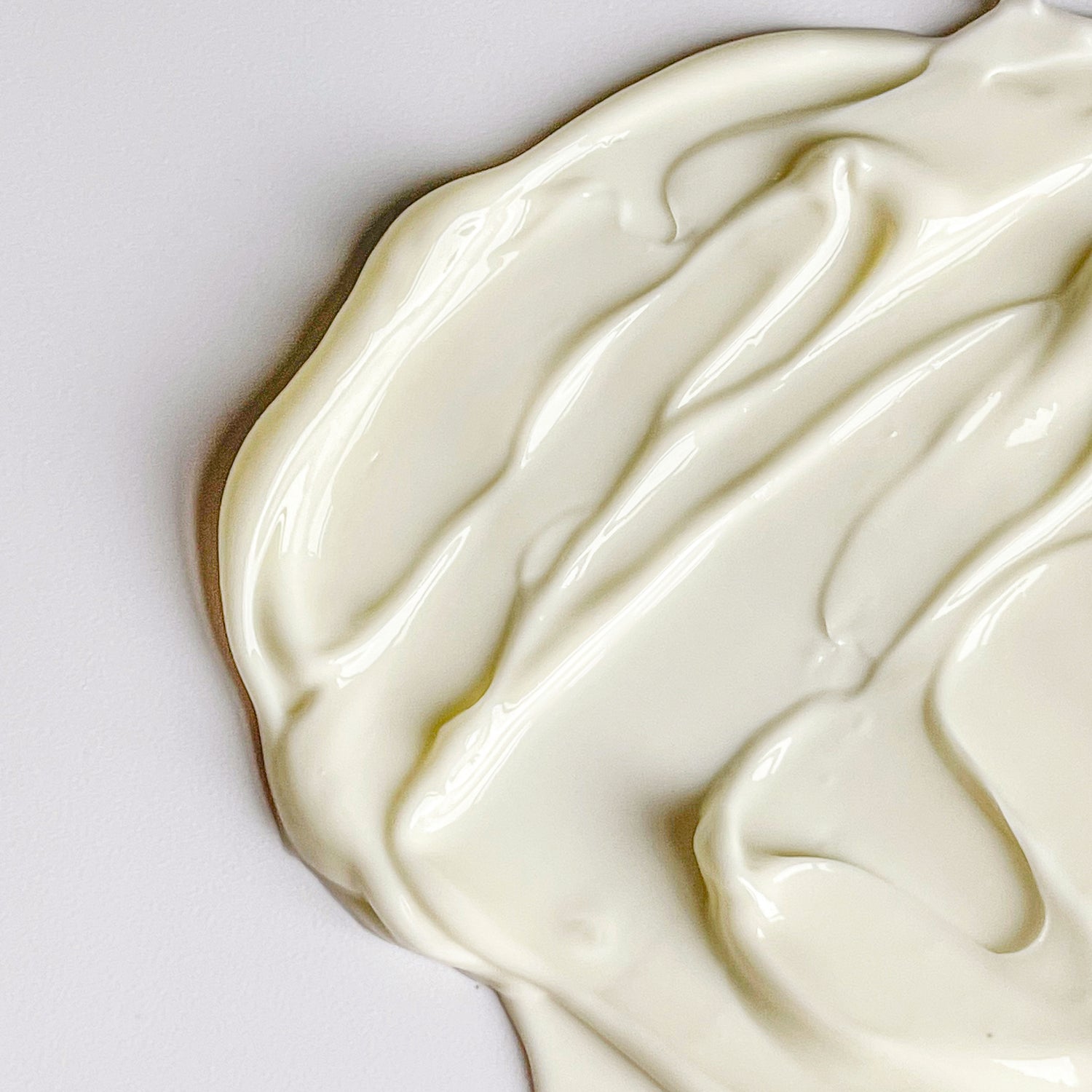 What's your goal?
If you're on a quest for ageless beauty, your lineup should include products that fade dark spots and unveil a complexion that defies time. This means using a Vitamin C serum that works to brighten your skin, a nighttime moisturizer with actives, including collagen and hyaluronic acid, and a moisturizing anti-aging eye cream.

Dealing with the occasional breakout? Your squad needs to be a mix of products that tackle acne while giving your skin the TLC it craves. Your choice of cleanser is important here - anything too drying will strip away your skin's natural oils, which can aggravate acne and make things worse. Washing with AHA's (alpha hydroxy acids) and a Jelly Cleanser can help balance your skin. You'll also want a daily moisturizer that provides the right amount of hydration without clogging your pores.

And for those with sensitive skin, it's all about extra hydration, gentle cleansing, and ingredients that soothe like a warm hug. You'll look for a moisturizer that doesn't irritate your skin barrier, serums that provide additional moisturizing layers, and a cleanser that doesn't dry out your skin.
Here's your personalized plan!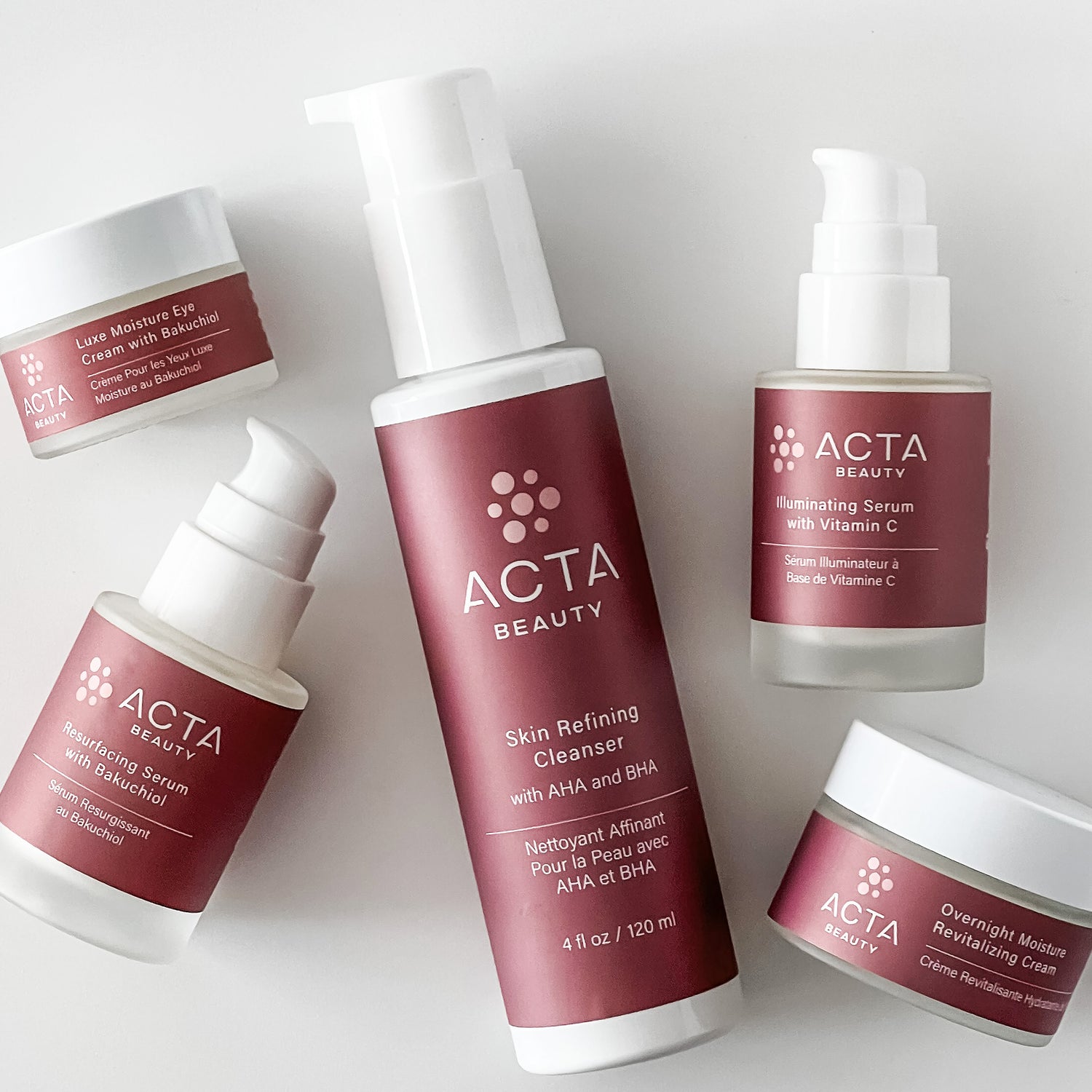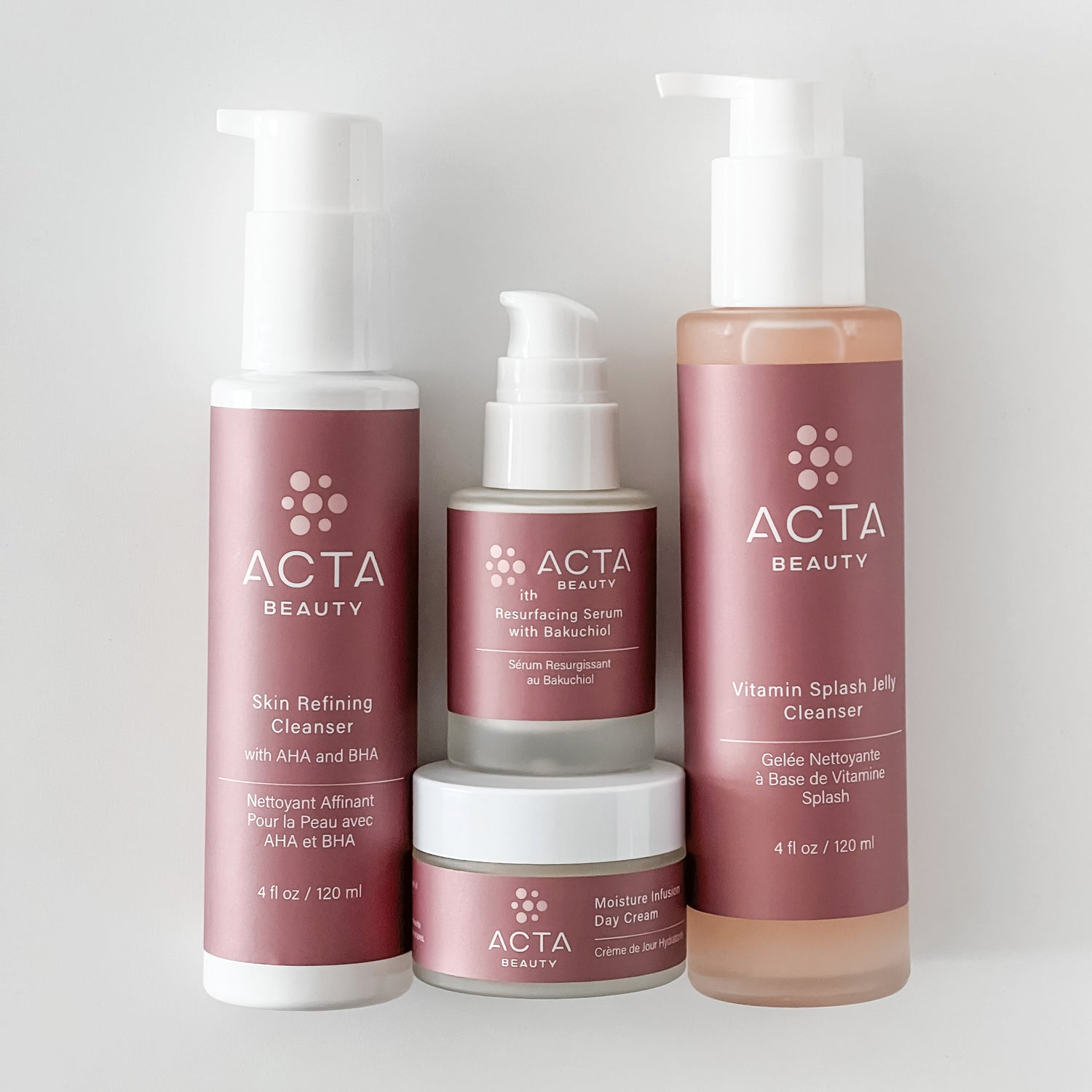 Calm Down Breakouts
Acne and Breakouts can be caused by a number of factors - hormones, environment, and diet, to name a few. There are a few things to pay attention to.

Cleansing:

Often, our choice of cleanser makes an enormous difference with our skin. It sets the tone for all the products we apply after cleansing. Two Acta Beauty cleansers tackle acne from different directions. Vitamin Splash Jelly Cleanser acts as an oil cleanser, lifting away excess sebum, dirt, and makeup, without irritating or drying the skin. Skin Refining Cleanser with AHA and BHA gently exfoliates and keeps pores clean.

Anti-Acne Actives:
Bakuchiol is a retinol alternative that has the same powerful effect on acne, but without unwanted side effects such as redness, peeling, stinging and sun sensitivity. A light hydrating serum with bakuchiol such as Resurfacing Serum with Bakuchiol provides antioxidant support while delivering the powerful retinol-like active to your skin.

Non-Comedogenic Hydration:
Keeping your skin moisturized is important, but you don't want to contribute to clogged pores. Using a moisturizer that provides hydration without trapping oil is key. Moisture Infusion Day Cream is the answer! Plus, it's loaded with botanical extracts high in skin-loving antioxidants and tannins that support a clear complexion.
Shop Anti-Acne Products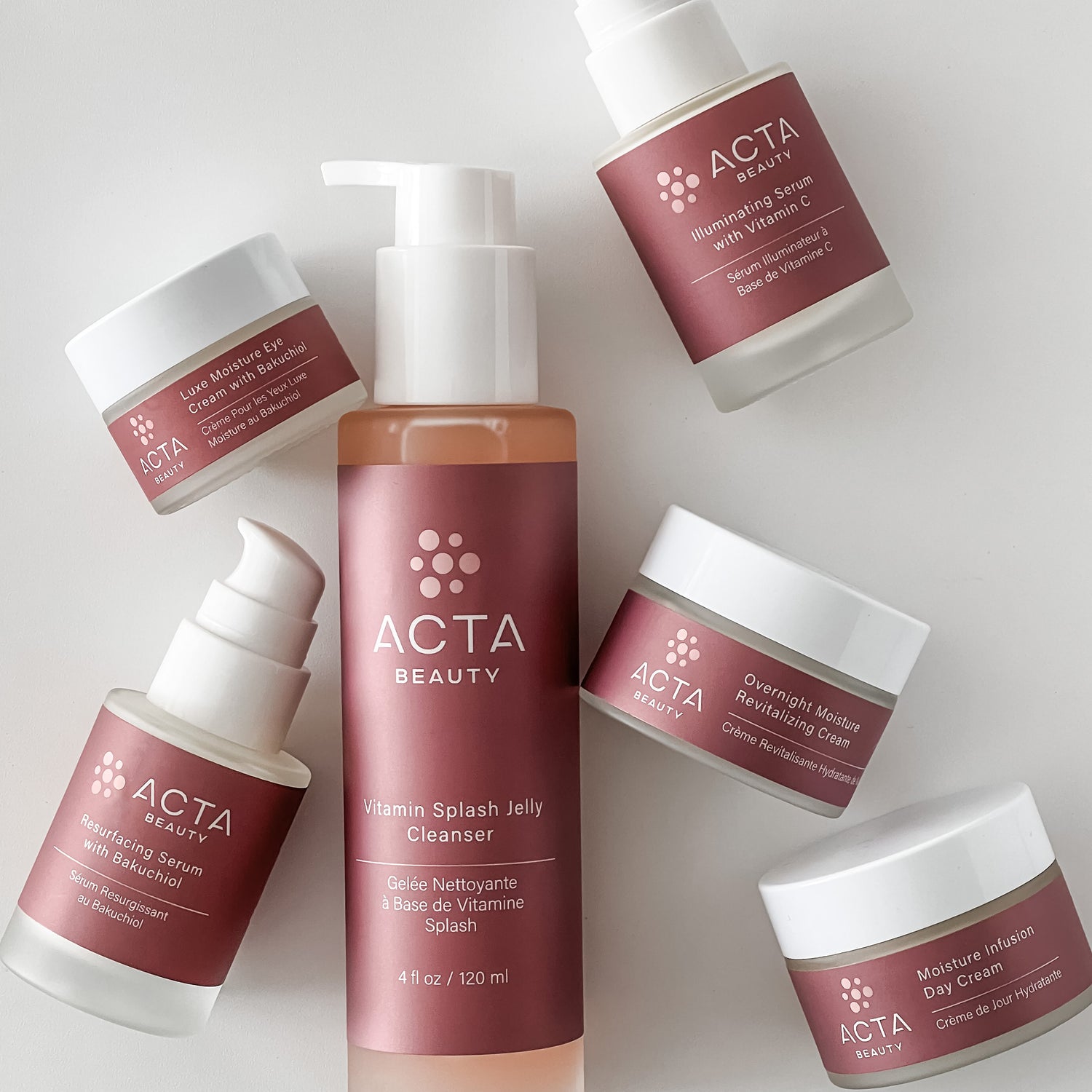 Sensitive and Dry Skin
When your skin is sensitive and dry, there are 3 things to focus on.

Gentle Hydration:
Boosting the skin barrier is one of the most beneficial things you can do for dry and/or sensitive skin. Choose products with a blend of plant-based lipids, and limit the number of products you use while you see how each one affects your skin. Layer your hydrating products to lock in moisture each step of the way. Moisturizing serums such as Illuminating Serum with Vitamin C and Resurfacing Serum with Bakuchiol provide extra hydration and skin-loving antioxidants in one step.

pH of the Products:
Often, you can improve your skin's moisture level by simply paying attention to the pH of your products. Ingredients that call for a higher pH, such as retinol (above pH 6), and those that need a lower pH such as alpha hydroxy acids (below pH 4), can be irritating to very dry and sensitive skin. Choose to skip products containing these ingredients until your skin barrier is at a good place, and focus on moisturizers with a pH between 4.8-5.2, like Moisture Infusion Day Cream and Overnight Moisture Revitalizing Cream.

Create Extra Moisture:
Opt for products that don't strip your skin of its natural oils, such as Acta Beauty Vitamin Splash Jelly Cleanser, and moisture-binding ingredients such as collagen, found in Acta Beauty Luxe Eye Cream with Bakuchiol, to your routine.
Shop for Sensitive and Dry Skin